Solidworks Mechanical 3D Scanning Drafting Services and Mechanical Design Services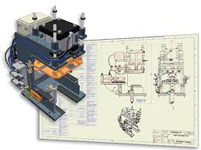 We offer Professional Drafting and Design solutions in your choice of format. Our Professional Mechinical 3D Scanning Designers can Draft or create 2D Drawings or 3D models of your concept or existing drawings for you and convert the files for you in virtually most any format you desire.
The most common formats used are Autocad, Autodesk Inventor and SolidWorks and we can create or convert between most all formats and Versions. Our CAD Drafting and design services can create 3D Color Rendering and 3D animations of your Mechanical Project and those can be used in Powerpoint Slides or bundled together as a PDF or Slideshow.
We have joined forces with many local Mechanical Engineers and Designers to offer an affordable solution for you project. We can customize any project to meet your specific needs. Whether you just minor CAD revisions, patent drawing on a small Mechanical device or or have a large complex mechanical assembly that you need a full set Construction plans we can deliver. We provide a full spectrum of Mechanical CADD Contractor and Mechanical Subcontractor Services.
Mechanical Drafting and Design, Solidworks Modeling and Design, Drawings for Metal Fabrication Design Services and Patent Drawings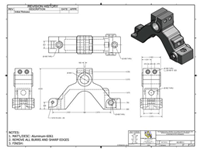 We provide Mechanical Drafting and Design Services, Drawings for Metal Fabrication and Tooling Design Services and Patent Drawings in AutoCAD, Autodesk Inventor and SolidWorks drafting formats. We can work with you from initial conceptual stages to final 3D Modeling and Renderings. If you need a reliable Metal Fabricator or Tool and Die maker we can recommend one for you to get your project moving along smoothly.