CAD Drafting Services and New Product Design Services – Reverse Design
We offer Professional CAD Drafting Services,  New Product Design and Reverse Design solutions for all of your needs for almost every discipline imaginable. SolidWorks Modeling and Civil Site Design 3D Scanning Consultant and Land Development Drafting Services, Autodesk Inventor Drafting services. We have joined forces with many local Engineers and Designers to offer an affordable solution for you project. We can customize any project to meet your specific needs. Whether you just need a patent drawing on a small Mechanical device or have a Large Land development project needing Permit drawing or full set Construction plans we can deliver. We provide a full spectrum of CADD Contractor and Subcontractor Services.
Civil Site Development Design Services, 3D Scanning Consultants and Civil 3D CAD Drafting Design and Visualization Graphics.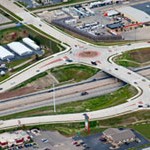 Whether it be a Survey, Site layout design, Utility or Roadway design with Profiles and Cross sections, our Civil Drafters and Site Land Development services can take you from conceptual to final design plan set permitting. We will implement your standards, blocks, titleblocks and plan set standards to your satisfaction. We have professionals experienced with Autodesk Land Development (LDD) software and Civil 3D. We can overly your proposed conditions onto existing conditions for a photo-realistic effect for your next presentation.
Mechanical New Product Design Services,  Reverse Design,  Drafting and Design, Solidworks Modeling and Design, Drawings for Metal Fabrication Design Services and Patent Drawings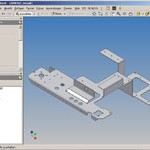 We provide Mechanical Drafting and Design Services, Drawings for Metal Fabrication and Tooling Design Services and Patent Drawings in AutoCAD, Autodesk Inventor and SolidWorks drafting formats. We can work with you from initial conceptual stages to final 3D Modeling and Renderings. If you need a reliable Patent attorney we can provide contact information of the ones we work with.
New Product Design
Reverse Design
Electrical Panel Design Services
Civil Site and Land Development Services
SolidWorks Modeling and Drafting and Design Services
Autodesk Inventor Modeling, Drafting and Design Services
Paper to CAD conversion
Drawings for Mechanical Design Services
Drafting and Reverse Design of Mechanical Devices

Metal Fabrication Design and Metal Fabricators CAD Design
3D Visualization
Traffic Studies
Civil Site Design, Consulting and Feasability Studies
Site Survey Drafitng and Drafters
Powerpoint Graphics and Slides
Right of Way Acquisition Graphics
Simple Line Diagrams
GIS Graphics
Aerial Presentation Graphics
Many more disciplines…
If it's not listed here please ask us!