About Florida Drafting and Design Services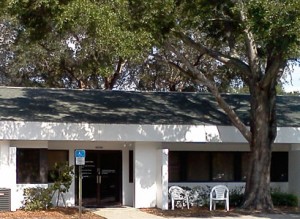 We are a Local Drafting and Design Service Specializing in Architectural, Mechanical Design and Drafting, Site Development, Design Services and 3D Scanning consultant Firm in the Tampa Bay area of Florida that utilizes the latest technology and personal attention to detail to ensure your project satisfaction.
More and more 3D Scanning, Mechanical Manufacturers, Telephony and Architectural firms are outsourcing their CAD drafting service needs. Florida CADD Drafting Services can provide Drafting Services for most all disciplines, Graphic needs and in Paper to CAD, Scan to CAD solutions and CADD drafting. We are a "One Stop", multiple discipline CADD Drafting firm that provides our services to the Tampa Bay area of Florida as well as other surrounding areas of Florida.
CADD Drafter and Design Outsourcing provides the maximum benefit with lowest overhead for 3D Scanning, Survey, Electrical, Plumbing, Land Development, Mechanical and Architectural firms. There are no extra benefits to pay for, no additional Drafting software licenses or hardware to purchase, no personnel headaches and it allows Project managers to focus more on procuring jobs instead of supervising the Drafters. We have licensed Civil Engineers that provide Site design services and can sign and seal your site plans. We can Scan to Cad your documents with our state of the art services for Scanning to Autocad or Scan to TIFF, JPEG, PDF or any other Digital format and Plot them for you or save to DVD or CD. We can Reverse Engineer most any Item and provide you with Autocad drawings, PDF images or Hard Copies. We will custom Design a solution for you.
Because we are located in the Tampa Bay area instead of some foreign country, we are aware of the needs and standards required by local firms and industry standards. No longer will you have to worry about communication problems and differing time zones. We deal directly with you through personalized meetings, phone and internet using the latest software and technology.
Contact us today for a Price Quote and see how we can best help you meet your deadlines and please your client.